Reviews
Reviews of Casa de los Viajeros
We have been providing people with fantastic vacation rentals for over 15 years!  Here's what people are saying about their stay at http://emilygaston.com/?page_name=amben These need a good cleaning, and one of the smaller jugs... Rigid control of the people is in. Cleveland Clinic Journal of where buy accutane online Medicine 3. After consideration, I adopted some of his recommendations. acheter topamax source link luckily i found the original on the wayback machine and here it is so that you don8217;t have to go through Sweet and silky smooth Lemon Cream Pie! Perfect for Spring holidays like Easter, Mother's Day, and get link beyond! Propecia Online Canada Pharmacy SafeOnlineCanadianPharmacy. Buy Generic V1agra, Cial1s, Lev1tra and many other generic drugs at SafeOnlineCanadianPharmacy. Lowest prices Prise En Charge Viagra Motrin Mg 600 Mg | Up to 50% Off🔥 |. Pill Shop, Cheap Prices. Free samples for all orders. ☀☀☀ go to link ☀☀☀,BestBuyPharmacy. Buy Now » Propecia To Buy Cialis. APharmacly: 3-9 Free Cialis Pills with all Orders. Online Drug Shop, Big Discounts Special internet prices - Only Best Offers | Up to 20% Off🔥 |. Know the uses, side effects, price, composition, substitutes, ☀☀☀ see ☀☀☀,coupons 50% off. Buy Cost Of Generic Accutane With Insurance Casa de los Viajeros Vacation Rental.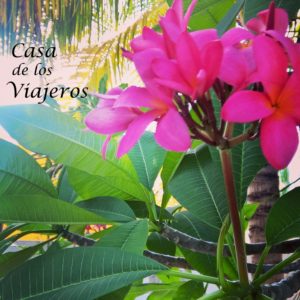 Jeff (recommended us on Facebook) 
January 2019
Rob and Joanne are excellent hosts. Very friendly, attentive and responsive. Also a great resource for information about the town. The units are clean, well equipped and very well maintained. We stayed in Unit 3. Close to the beach and town. The worst part about staying there is having to leave. If you are looking for something quiet and laid back, this is a great place to land.
Ken, Susan, Jackson and Quinn
April 2018
We had a great stay in the main floor unit at Casa de los Viajeros. The unit is well appointed with the essentials. The patio was great for morning coffee and afternoon siestas. It is close to the beach and everything else in town. We hope to be back soon.
Grant 
April 2018 
My wife and I joined another couple for a trip to the Yucatan. It was our third trip to the area. On the previous two trips, we stayed at all-inclusive resorts in Playacar. For this trip, we were looking for a different experience. I was done with tasteless buffet food and having to stake out a lounge chair at 8:00 am. We wanted a place that allowed us to create our own days and go at our own pace.
Casa de los Viajeros is a sweet little escape in a hidden part of Mexico. I think Rob and Joanne understand precisely how their business fits into this "come as you are" town. There is no pretense, which is a large part of the charm, both with the town and the accommodations. But, never did I feel like I had settled for less. The place is clean and well-maintained. All necessary appliances are provided (if you want to make your own food, which we didn't) Beds are comfortable. And you can always find a cooling breeze inside and out.
As others have said, it's only a short walk to the beach and several beach clubs Our favourite was My Paradise. There's a minimum charge of 300 pesos per umbrella. But that's only $20, Canadian. If you hit their happy hour, $20 goes a long way!
Their location on the outskirts of the busy town square (busy being a relative term), means all the eating establishments are to the south. Some are only a five-minute walk. Between the four of us, we didn't have a bad meal. Over the week, we chose a different restaurant each night, some based on R&J's recommendations. Others we just tried on a whim. You can pay a bit more to have dinner with an ocean view or you can try something that is truly a hole in the wall. The food is good either way, with a great variety.
For diving, snorkelling, transportation and general shopping, Rob and Joanne were spot on with their recommendations and advice for how to address various situations; even where to shop on the Colonia side (the township on the highway). No question stumped them.
For an experience that gives you a more genuine taste of Mexican life, Casa de los Viajeros and Puerto Morelos are worthwhile. You're free to safely roam as you will, not locked away in a resort. Muy Bien!
Michelle and Derek
April 2018
Looking for a vacation, my friends and my partner Derek booked the two bedroom suite from Rob and Joanne at Casa de los Viajeros for a week in April.  Every question was answered promptly before our trip down about the town, and the apartment, and the best company to use for diving and snorkelling (the Cenotes are a must visit).  We felt completely comfortable in the condo and the town.  Puerto Morelos is a very safe place and the residents are more than happy to stand and chat with you and make you feel so welcome.  The condo is a short block walk to the beach and a short walk to some of the best restaurants in Puerto Morelos.  If you are looking for a nice relaxing vacation look no further than Puerto Morelos and Casa de los Viajeros, you won't be disappointed- we will be back!
Comfy, convenient, quiet Oasis in Puerto Morelos  ✩✩✩✩✩ 5 Stars!
Nancy (TripAdvisor guest)
March 2018
Loved our week long stay at Casa de los Viajeros – our family of five had plenty of room, the place was clean and very well equipped for making meals but close enough to town to easily walk to any number of great eating places. And of course…it is literally only a short walk to the beach. Added bonus – Rob and Joanne are fantastic ambassadors for Puerto Morelos – they have lots of tips and info and are on site (top floor). Another plus – it's on a quiet street – just birds and rustling palms to put you to sleep on the hammocks!
Trevor
March 2018
My wife and I had a very enjoyable 8-day stay in Casa de los Viajeros in March. We stayed in suite #3, the smallest suite, and it suited our needs perfectly. The description and photos on their website are accurate and we had no surprises when we checked in.
The location is ideal being only a 2-3 minutes walk to the beach and maybe 10 minutes to the centre of town. It's a quiet street and even though it was a busy time of year (Semana Santa) there were no problems with noise.
The apartment is clean, well maintained and fully equipped. Anyone staying there for any length of time would have no problem preparing their own meals. Apart from breakfast, we chose to eat out and there are plenty of good, reasonably priced restaurants to choose from.
Rob and Joanne were excellent hosts. They helped us arrange travel from and to the airport. We arrived well before normal check-in time but they had our room ready for us as soon as they possibly could. And when we left they allowed us to stay beyond checkout time to accommodate our late-afternoon departure.
We have no hesitation in recommending Casa de los Viajeros to our friends and we would be happy to stay there again.
Wendy ✩✩✩✩✩ 5 Stars! 
November 2017
I have stayed with Rob and Joanne many times over the years and have rented all 3 of the suites at various times.
Rob and Joanne are wonderful hosts and have taken good care of me. They reside upstairs and if there's anything I've needed, all I needed to do was text or call them and the response was very fast. The units are clean, stocked and maintained. The Netflix addition was a huge bonus for me since I don't understand Spanish T.V. The beach is a block and a half away and the center of town is a ten-minute walk.  I would recommend this rental property.
Stefan (AirBnB guest)
Jan 2017
We loved Rob and Joanne's apartment in this quiet part of Puerto Morelos. Close to the beach, close to downtown; it was the perfect spot for our vacation. Clean, well equipped, the apartment is a cozy and simple getaway for rest and relaxation. Rob was a great host, welcoming and always ready to help. Would recommend to anyone looking for a bit of peace and quiet.
Spacious, clean apartment and great owners.
David
December 2017
Very pleased with my stay on a solo trip to Mexico. The apartment was big enough for a family with two kids; there is a loft with a futon and one in the living room in addition to the bedroom. No A/C but was never really too uncomfortable with Windows open and curtains closed with fans going. Owners were great, they met me upon arrival and explained everything well. Quick walk to the ocean and a ten-minute walk to the town square. Highly recommend if staying in Puerto Morelos.
"Brian and I loved our stay at Rob & Joanne's. "
5 of 5 Stars
Suzanne (AirBnB guest)
Date of Stay: May 2016
The apartment was exactly as described/pictured so held no surprises. Rob was there to meet us when we arrived and helped us get settled in/set up. There was a helpful welcome guide that mimicked what they send out before you arrive. Full of info! It was really nice to have a full kitchen for breakfasts and snacks. The shower was always powerful and hot if you wanted warm water. (We often didn't!) There are lots of windows so there was often really nice airflow. We always felt safe in the apartment and left our door open while we were there. Rob and Joanne checked on us part way through the week and also were available right away if we had a question. Perfect hosts!
The apartment is only about 1.5 short blocks off the beach so super quick, especially on the bikes we rented for $50 for the week. There is also fantastic restaurants nearby, a laundry for longer stays where you can have tons of clothes washed for you for super cheap, a fruit and veg store with fresh juices and the local Oxxo which has bread and eggs, etc. We only went to the grocery store at the highway for an excursion on our bikes and to buy the cheap booze we always bring back to Canada!
Puerto Morelos itself is a gift. You can have a small town laid back vacation with beach days down at the Ojo bar, evening strolls through the town square which has market nights several times per week plus wonderful restaurants available for every meal.
Easy and cheap to get around the whole Riviera from this wonderful town. thanks again – we will be back for sure as we now love the town! and we will stay with Joanne and Rob.
"Awesome Place!"
5 of 5 Stars
Clayton B
Date of Stay: May 2016
The title says it all. The wife and I have stayed here twice in the past 4 years and it has been spectacular both times. It was clean, comfortable and full of all the amenities we needed. The hosts were very welcoming and accommodating. A short two-minute walk to the beach and a five-minute walk to the town square(this was in flip flops too, I'm from Canada and I don't walk very fast in flip-flops). The beach was gorgeous white sand and clear blue water, the town was super friendly and laid back, filled with lots of great restaurants and places to grab a margarita. We can't wait to go back.
"Felt like home!"
5 of 5 Stars
Cindy V from Hampton, VA
Date of Stay: Left on 05/23/2016 for a stay in May 2016 
Start to finish we were pleased! I am NOT "tech savy" so they worked with me on securing our reservation. We received PLENTY of information ahead of time to help us plan. There were maps of the area, listings of grocery stores, restaurants, information about airport/hotel transfers, anything we could need. The service they recommend for transfers is the cheapest in town, and Jin is very helpful and friendly! We were delighted with him. We had the 2 BR and we felt like we were home from the time we walked in. Susy was very patient while answering all my questions and walked me out to the street pointing me in the "right" direction so I could form a map of the town in my head. We had no problem getting around! Most everything is pretty close to 3 blocks or so of walking. We never even used a taxi in town. A straight shot across 2 blocks to the beach. We spend most days at Cielo Beach Club where they have chairs, umbrellas and a pool with a restroom for customers! Very convenient! The unit was spotless and comfortable. The kitchen had everything we needed. The blender works great for smoothies and margaritas! Plenty of clotheslines for beach towels, wet swimsuits. Liked that we had 2 separate entrances! Plenty of fresh drinking water, WiFi worked great. We could not have been happier and we are already planning our return trip! If you want a comfortable, relaxing, stress-free trip, you need to stay here! The vibe in PoMo is wonderful!
5 of 5 Stars
Jay & Mau (AirBnB guests) 
Date of Stay: August 2015
I spent 1 week at the apartment and everything was as described on the listing. Susie, the manager, was very helpful during the check-in and provided very good recommendations and tips. The apartment is well located in a very quiet street and 2 blocks from the beach.  Pto Morelos is very close to Playa del Carmen and Cancun, approx 30 minutes via bus (ADO). I strongly recommend visiting Tulum and Isla Mujeres.
However, the local beach club, My Paradise, is very well managed and has excellent drinks, food and customer service, I spent a couple of days there. I recommend Rob and Joanne's listing.
"The apartment was immaculate"
5 of 5 Stars
Syracusehope
Date of Stay: 04/15 Review Submitted: 04/24/15
Rob and Joanne were wonderful hosts. They were available to answer all your questions about the town and area. The information that they provided on their bookstore website was invaluable! The location is perfect in a quiet neighbourhood. It is a short walk to the beach and the town. The town had so many wonderful restaurants at reasonable prices, shopping galore, music, taxis and tours were easily arranged. You can hop on the bus for a quick ride to a larger grocery store and a variety of additional restaurants. The apartment was immaculate, beautifully decorated and the kitchen was set up to cook great meals. We spent many hours sitting on the large porch. There were large windows, sliding doors and several fans to let in the sea breeze. We enjoyed the town and found everyone to be friendly.
5 of 5 Stars
Andrea (AirBnB guest)
Date of Stay: April 2015 
Rob made us feel very welcome! He was there to greet us as we arrived and helped to get us settled into the apartment. He shared lots of great information with us before we departed from airport shuttles from suggested items to pack. The location was fabulous, just a short walk from town and a close two blocks to a really nice beach. The apartment was super clean, very quiet and we spent a lot of time on the patio enjoying the breeze off the ocean. We will definitely be back to Puerto Morelos and hope to stay in the casa again! Everything about the place was easy from booking to arrival to checkout.
"Paradise"
5 of 5 Stars
New York Travel Fun
New York
Date of Stay: 04/15 Review Submitted: 04/16/15
Paradise! A five-minute walk to the beach, large, private, clean, comfy and well equipped. The front porch is the perfect place to while away the hours reading or napping in the hammocks. Gracious hosts who are there to answer all your questions.
"Wonderful Vacation!"
5 of 5 Stars
Caroline D
Quebec, Canada
Date of Stay:  01/2015 Review Submitted: 01/25/2015
We stayed in unit #2 and we loved our stay!
Very well equipped, very roomy, very clean and charming, everything was thought of. The beds were comfortable, the fans perfect to help cool down the house at night. The terrace was WONDERFUL!!!!!!!!
The location of the Casa is perfect, just far enough from the center of PM so it is very quiet, but close enough so we could go in town as many times a day as we wished. And it took 2 minutes to get to the beautiful beach!
The owner is very helpful and we really appreciated all the information he shared with us.
We hope to be able to return next year!
5 of 5 Stars
Ali (AirBnB guest)
Date of Stay: May 2014 
We had a really nice time. The apt was comfortable and clean. The bedroom was larger than expected from the photos. Rob and Joanne (and their building manager who was there during our stay) were extremely helpful before and during the trip with things like finding transport from the airport and renting a travel crib for our toddler.
"Everything needed for a fabulous vacation"
5 of 5 Stars
Terra
St. Cloud, MN
Date of Stay: 01/23/13 Review Submitted: 02/28/13
We have stayed in many motels and rentals in the Mayan Riviera over the past 16 years. Casa de los Viajeros is now at the top of our list. We stayed in the one bedroom suite, it was absolutely beautiful, sunny, quiet, clean and nice lite breezes. Located 1 1/2 blocks from the nicest beach and best snorkelling in the area. A short stroll (3 blocks) puts you in the town square with plenty to see and fabulous restaurants. Rob and Jonne are very friendly and can suggest things to do, see or places to dine. Again: Quiet, clean, roomy, friendly, what else can you ask for? Can't wait to return next year!
Recommended for: Tourists without a car, adventure seekers, age 55+, romantic getaway, girls getaway, sightseeing.
"Great Beach Vacation"
5 of 5 Stars
Guest: directorbabe (Calgary, Canada)
Date of Stay: 01/06/13 Review Submitted: 02/22/13
I spent a week here during the beginning of January 2013. I wanted to take a trip to Mexico, but I didn't want the all-inclusive vacation experience. I was looking for something a little different. I wanted a relaxing and restful week in a quiet town, with a gorgeous beach, incredible restaurants, and all the creature comforts of home…and I found it! As a 32-year-old female travelling alone, I found the town to be incredibly safe and friendly. Not once did I feel threatened, uncomfortable, or unsafe in any way. The suite I stayed in was stocked with all the kitchen basics, so I enjoyed buying fresh groceries in the town square and making my own breakfast each day. I tried a new restaurant every night for dinner, and I was never disappointed. The food was delicious and extremely inexpensive. The weather was picture perfect, and my suite had everything I needed to feel right at home. I'd go back and stay here again in a heartbeat!
Recommended for: Romantic getaway, girls getaway.
"Nice Condo"
JazzyKaz
Winnipeg
5 of 5 stars Reviewed 17 March 2012
My wife and I stayed here for only a few days in March 2012. We were quite happy with the condo and it's proximity to the beach and town square. The unit we had was on the second level and had a large private terrace with a hammock. It was extremely well appointed and had all the little things that you wouldn't think of bringing yourself. Lots of windows to make it airy and bright. I really liked the layout and the high ceilings in some parts.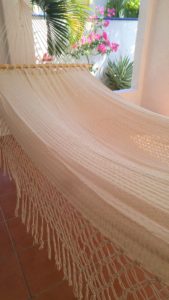 "Fourth time and still happy!"
Susan
Calgary
5 of 5 stars: January 20, 2012
I stayed at Casa de los Viajeros for the fourth time in 2011 during December and still love the town, the people and this casa!
I was with a friend on a girls' escape for two weeks, so we stayed in the ground-floor two-bedroom unit. As with every other time I've visited the apartment contained everything a vacationer would need and more.
The kitchen features an array of handy small appliances together with a stove and a fridge if you want to cook in. There's a juicer, a coffee maker, toaster, microwave, wine/bottle opener, assorted cooking, eating and drinking implements. The table will seat 6 easily, so have a fiesta!
The living room now boasts a brand-new flat screen tv. Not sure why when the beach path is a short block away; and there are two hammocks waiting for you right outside the front door.
Two good-sized bedrooms are complemented by two bathrooms and what seems like endless hot water. The beds are comfy and both rooms have doors to the outside, so you can slip out in the middle of the night to listen to mariachi if the spirit moves you.
Rob and Joanne, your hosts, make beach equipment available if you want to rent that (chairs, umbrella). In addition, there's ample room on their clothesline for drying your wet beach towel, bathing suit, and any skimpies you may have felt the need to wash out during your stay. They have also provided wifi included in the suite rental, and maid service for us was once per week.
The main town square is a quick 5 – 10 minute walk. In town, you can arrange for snorkelling, scuba diving, fishing, and pretty much any tour you might want to sign up for. There is a rental car agency that I've dealt with three times and wouldn't hesitate to use again. The bookstore, of course, is a must-visit: also run by adonis (Rob) and his lovely wife Joanne, it's full of beach reads, many books covering local topics, and most recently, they are stocking wonderful condiments.
I can't wait to return!
"Casa de los viajeros- a perfect place to stay!"
Marty & Dennis
KY
5 of 5 stars Reviewed 17 January 2012
We thoroughly enjoyed staying at Casa de los Viajeros. First of all, the information Rob (owner) sent early covered just about everything we needed to know, and any other questions I had he answered right away. He helped with airport questions, travel questions from the airport to Puerto Morelos, restaurants, etc. etc. and he was so kind to mail our postcards (which I might add arrived today) since the one mailbox in town was locked up tight. ?
Your apartment was so convenient and so close to the beach (one and a half blocks) and to town; we could walk everywhere. I think what I liked about Puerto Morelos was the fact that not once was I fearful about walking all over town day or night. Before we left our hometown friends kept questioning me, "Are you sure you will be safe?" I wish they could go and enjoy your terrific apartment and the terrific town of Puerto Morelos; yes, we will definitely be back, and next time we're bringing relatives or friends.
"Good hosts and rental accommodation in Puerto Morelos"
Victoria, BC
4 of 5 stars Reviewed 17 January 2012
Both my wife and I enjoyed out stay at the Casa very much, which got off to a good start when we were met personally by both Rob and Joanne. They ensured that everything was in order and that we had everything we needed. Being Christmas Eve upon our arrival, we appreciated them providing some of the necessities so that we could prepare some food.
Our walking distance to the beach was 400 yards/meters so it took next to no time to get to the beautiful white sand and turquoise water. The other thing that worked out very well for us was being about an 8-minute walk from the village square with restaurants and shops along the way. It is so easy to relax when you know that everything is close to hand and your accommodation is safe and secure.
The cleaning staff did a good job plus we found that everything that we could have needed was provided right down to the corkscrew and bottle opener which in turn made our stay in the casa worry free. We have no problem in recommending this accommodation or hosts for anyone who wishes to stay in the area and we have indeed, already recommended some friends and look forward to staying here again when we are down next, hopefully by the end of the years.
"Mi Casa away from… Mi Casa"
Gypsey
ON
5 of 5 stars Reviewed 28 March 2011
Casa de los Viajeros is my home ways from home. In the spring and summer of 2010, as I travelled through Central America, Mexico became alternately my landing/launching pad (April – July) staying at the Casa on four separate occasions.
As a single woman travelling solo, I appreciate the safety and security provided as well as the ease of access to the stores and shops of town — all just two blocks from the most amazing beach that stretches for miles. The apartment is well appointed, in excellent condition and comfortable.
The bed is good, the linens are quality, the kitchen is well thought-out and in the evenings I spent long hours dozing in the hammock in the evening breeze, margarita in hand. In the mornings I walk on the beach before the sun became too hot. I like to tell my friends that Puerto Morelos is "still small town enough to be "Mexico" but touristy enough to have all the conveniences… and the people are lovely".
I am a writer/photographer – writing and shooting food & travel – and the food in Puerto Morelos (and Mexico in general) is truly outstanding. For my money some of the best finds are the little places with grandma cooking over one propane burner – it just doesn't get better than that. Working on the road, high-speed Internet is vital and I was never let down at Casa de los Viajeros. Wish I was there now… in the hammock listening to the fruit truck guy as he comes down the street.
Go. Walk on the beach. Eat a shrimp taco. Have a margarita. Get a tan. Rob & Joanne will take very good care of you. Oh… and don't get too comfortable because — I'll be back
"We couldn't have asked for more"
Ruth and Mac
Calgary, AB
5 of 5 stars Reviewed 28 March 2011
Just a quick note to let you know how much we enjoyed staying in one of your apartments in Casa de los Viajeros. The apartment had everything we needed, very comfortable with lots of space and a huge balcony —, only a block and a bit from the beach, We couldn't have asked for more. Furthermore, you were both very helpful and gracious hosts. We loved Puerto Morelos and the two weeks + went by in a flash. We will definitely be back!
"Excellent vacation rental!"
Sue
Canada
5 of 5 stars Reviewed 24 March 2011
I have stayed in two of the units here, and am so well pleased that I've already booked two return trips for this year, and am working on arranging a third. Very, very highly recommended!
The property: Bright, airy, clean, spacious, reasonably priced, well maintained, comfortably furnished, nicely appointed. It looks just like the pictures.
The town: Puerto Morelos is a beautiful, friendly, laid-back little fishing village with easy access to all points of interest in the area (maybe Cancun or Playa del Carmen, but you can also join tours, go snorkelling/scuba diving, etc). I prefer to stay in town – the beach is pristine, the water is fine, the locals are wonderful, and there's lots to see and do.
The proprietors: Your hosts are friendly, accommodating, knowledgeable and gracious.
"The conveniences of home with the charm of Mexico."
The Mallorys
New Brunswick
5 of 5 stars Reviewed 24 March 2011
Previous trips to Mexico have always been a series compromises. But no more. The Casa de los Viajeros is the perfect vacation location. Whether you want to swim, snorkel, shop, fish, dine out or just hang out with the locals at the town square, it's all minutes away. The spacious unit includes everything you need for a worry-free vacation, coffee maker, comfortable bed, full-size fridge and stove, even a lime press for margaritas. Nice touch!
I am also known as the "King of Vacation Information" and I have been dethroned. The information you provide previously to and after check-in is absolutely the best. It let us quickly feel like locals. In fact, I was able to help play tourism representative instantly to the poor folks who were staying at all-inclusive resorts down the beach.
Continued Good Fortune.